Day 1 :
Keynote Forum
University of Houston, USA
Time : 10:10-10:45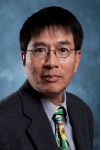 Biography:
Yi Lung Mo is a PhD and PE holder. He is a Professor of Civil Engineering and Director of Thomas TC Hsu Structural Laboratory at the University of Houston, Houston. He has done his PhD in Structural Engineering from University of Hannover, Germany. He has 5 awards and 2 pending patents and has written eight books and book chapters and has had 149 technical papers published in international journals, also 152 conference papers and 51 technical reports. Based on his research performance, he has received the Alexander von Humboldt Research Fellow Award from Germany, the Distinguished Research Award from the National Science Council of Taiwan.
Abstract:
The potential impacts of natural and man-made disasters, such as earthquakes, tornados, tsunamis, blasting, missile attacks, increase significantly to critical infrastructures. The resilience of such infrastructures is highly desired to reduce the economic loss to a minimum. Space borne satellites acquiring information on the earth surface routinely will provide rich data. Combining together with the finite element analysis results for the targeted critical infrastructures will produce large and complex data sets including analysis, capture, data duration, search, sharing, storage, transfer, visualization, and information privacy that can be stored in big data. The critical infrastructures can be visualized as assemblies of various elements. The behavior of a whole structure can be predicted if the behavior of each element is thoroughly understood. As part of this lecture, the development of a finite element analysis (FEA) program to predict the nonlinear behavior of infrastructures will be presented. In the formulation, we develop the constitutive relation and various element modules with a model-based simulation approach by taking into account the Cyclic Softened Membrane Model developed at the University of Houston. To form a FEA program, the constitutive relation modules and the analysis procedure were implemented into a finite element program development framework, Open Sees developed at UC Berkeley. By analyzing the data collected by satellite after impact and the analytical outcomes of the targeted infrastructures, a resilience methodology can be quickly developed that will be very helpful for the decision makers.
Break:
Networking and Refreshment Break 10:45-11:05 @ Gallery
Keynote Forum
Texas Southern University, USA
Time : 11:05-11:40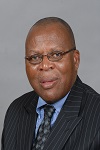 Biography:
David Olowokere has received his PhD degree from the State University of New York in Buffalo NY and he currently heads the engineering programs at Texas Southern University, Houston, Texas (TSU). He has served as Principal Investigator for research grants from several organizations including US National Science Foundation, NASA, US Department of Energy and the US Department of Defense. His publications have appeared in several peer-reviewed journals, and he has made presentations in numerous conferences, workshops and symposia worldwide in the general area of engineering education, engineering management and information technology.
Abstract:
The use of satellites to move information is not a new technology. The launch of Sputnik I in October 1957 by the Soviet Union led directly to many new developments in scientific and military fields, including the foundations of NASA and The Space Act. Ever since its early stages of development, the satellite has now become an increasingly important and heavily relied-on technology in our society today. They provide direct communication over large distances anywhere around the world. Satellites can deliver bandwidth speeds up to 155 megabits per second, thus allowing companies to use high bandwidth applications such as streaming data or video and web casting. And because there are no cables between links, information can be shared with the most remote, hard to reach areas of the world. There are many different kinds of satellites that are used every day. One type of satellite is weather satellite. Tiros1 was the first weather satellite which was able to send pictures of clouds to the earth. Another kind of satellite is a navigation satellite. Telstar 1, launched on July 10, 1962, by the American Telephone and Telegraph Company, was the first active satellite capable of transmitting telephone conversations, television pictures, and telephoto microwaves. Syncom 2, launched by NASA in 1963, was the first synchronous communication satellite, while Syncom 3, launched a year later, relayed the first trans-Pacific television pictures. The presentation will focus on the trend of development and emergence of man-made satellite system from inception until now; and its thrust into being an integral part of everyday life.
Keynote Forum
University of Houston, USA
Time : 09:35-10:10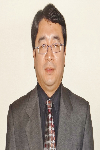 Biography:
Guoquan Wang is an Associate Professor at the University of Houston. He got his Ph.D. degree in Solid Earth Geophysics from the Institute of Geology, China Earthquake Administration in 2001. He is the director of the Houston GPS Network. His current research interests lie on high-accuracy GPS and its applications in natural hazards study.
Abstract: