Day 1 :
Keynote Forum
Alzahrani Space Innovation, Poland.
Time : 09:05-09:30`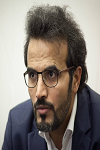 Biography:
Abdullah Al Zahrani has completed his bachelor degree in aero science from King Fisal Air Academy "KFAA" as a military pilot at the age of 23 serving around 14 years as a pilot in Royal Saudi Air force. He is the founder and CEO of ALZAHRANI SPACE INNOVATION, part of ALZAHRANI INTERNATIONAL HOLDING GROUP SP.Z.O.O, POLAND. Interested in Physics, Astrophysics and Space Science, research in medicine.
Abstract:
Humans have curious minds. The first successful expedition around the earth was undertaken in the 16th century by Ferdinand Magellan. It took them 3 years and 1 month to return home. Nowadays, we can accomplish it in less than 80 hours. The rapid development of technologies and scientific thinking has opened new horizons for exploring the world around us. The humankind has set its ambition on space exploration. Today the estimated time travel to Mars is around 7 – 9 month. It is determined by the characteristics of Earth and Mars orbits as well as technical features of the modern space shuttles.rnrnIn this speech we would present an innovative approach to think about the space that would introduce how electromagnetic waves can help to speed up the travel to any planet. The idea to use the physical properties of the environment to reduce the energy output for travel is not a new one. Let's contemplate the possibility of doing this with the space travel. The up-to-date research on warp bubble drive, gravitation waves and electromagnetic energy in space confirms the possibility of such travel. The physical properties of the space shuttle can be accommodated to the outer space in a way that the interaction of both would make the rapid space travel possible.rnrnWith new technologies and innovations we are taking a step forward to fulfilling the dream of conquering the space. Making a dream a reality.
Keynote Forum
Technical University of Cluj-Napoca, Romania
Time : 09:30-09:55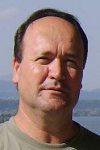 Biography:
Dorian Gorgan is Professor in Computer Science Department of the Technical University of Cluj-Napoca, PhD supervisor in Computers and Information Technology, and coordinator of the Computer Graphics and Interactive System Laboratory (http://users.utcluj.ro/~gorgan). The fields of interest involve parallel and distributed processing over HPC infrastructures such as Grid, Cloud, Multicore, and cluster, development of platforms and applications for spatial data processing and visualization, interdisciplinary research in the domains of Earth Sciences and Earth Observations. He has been involved as scientific coordinator and WP leader in national and international research projects such as BIGEARTH, PECSA, enviroGRIDS, IASON, SEE-GRID-SCI, GiSHEO, mEducator, iTRACE, MedioGrid, COMPLEXHPC, and KEYSTONE. He has been member of scientific and reviewing committees of many ISI journals and international conferences, and gave more than 300 papers and presentations in journals and prestigious conferences in the domains of Computer Science and Earth Observation.
Abstract:
Big Data is a challenge in many fields of research, one important domain being those dealing with Earth Observation (EO) data. The main issues, in this case, are the volume and velocity of data acquired by an increasing number of aerial and space-borne sensors, but as well the complexity of data mining process. Thus, the sheer volume and acquisition rates may threaten to overwhelm many organizational storage capabilities, leading to situations in which data value is overtaken by storage costs, which will, in turn, lead to loss of data. Data can create value only when it is used, and the data protection has to be oriented toward allowing innovation that sometimes depends on creative people, which achieve unexpected valuable results through a flexible and adaptive manner. The users need to describe and experiment themselves different complex algorithms through analytics in order to valorize data. The analytics uses descriptive and predictive models to gain valuable knowledge and information from data analysis.rnrnThe BigEarth platform offers solutions for increasing the efficiency of the data processing efforts by combining two approaches. The first one experiments the high-performance, cloud-based computing solution in order to shorten the overall execution time. The second approach provides a highly flexible description of the data processing tasks in order to improve the modularity of the design and promote reusability.rnrnAs a means of specifying the structure of the workflow, the BigEarth platform uses a specially designed description language called WorDeL (Workflow Description Language). This presentation aims to highlight and exemplify some of the main features of the language, and demonstrate their usage in defining Earth Data processing tasks. The WorDeL language is based on the flexible description of processing tasks as workflows, composed of basic processing operators. With this approach, the language offers an intuitive way of representing processing tasks, without requiring programming expertise from its users. It also allows its users to employ and integrate existing functionality into their design, thereby reducing the complexity and development effort of newly defined processing workflows. The WorDeL language supports the transparent adaptive parallelization of the processing tasks over high performance computation architectures, such as cloud based solutions.rn
Keynote Forum
Aeronautical Dentistry Kepler Space institute, USA
Time : 09:55-10:20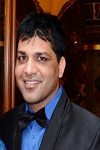 Biography:
Assoc. Professor (Dr) Balwant Rai is founder of Aeronautic Dentistry and has written the curriculum and guidelines for the implementation of this new discipline. He is Program Director and Associate Professor of Aeronautic Dentistry at KSU in the USA. He is also the President and Founder of the JBR Institute of Health Education Research and Technology. Dr. Rai has multiple published articles in international and national journals, has written books, and is Editor-in-Chief of different international journals. He is also founder of the BR formula and BR regression equation used in forensic technology. His current work involves the effect of micro-gravity & simulated space analog environment on the oral cavity, human physiology and psychology and non-invasive biomarkers, including the elaboration of technologies to prevent the adverse effects of microgravity on the human physiology and psychology. His biography has been published in different books such as Who's Who in Health and Medicine and Who's Who in the World, USA etc. He is invited Editor of Mars Quarterly. He is an invited reviewer to NRF, South Africa, reviewer of more than 10 different journals, and has different pending patents. He is an invited reviewer of many national and international indexed journals. He is consultant of different companies. He was selected as part of Crew 78 on the Mars Desert Research Station [MDRS] as Health and Safety Officer and appointed as Commander for 100 B crew on MDRS. He is principal investigator cum researcher on a project entitled "simulated space mission and human factors including oral cavity: noninvasive technology and herbal formulation". Dr. Rai is working on a number of space related research projects and is jury member for different space related programs. He has a strong belief in leaving a mark on space programs using non-invasive diagnostic technologies and herbal formulations.
Abstract:
Space agencies have collected lots of scientific data regarding effects of low earth orbits and microgravity on human body health. Prolonged human space missions will face other additional problems, some still unanswered issues such as effects of different factors ( radiation levels, local environments including atmospheres, dust, gravity, day-night cycles, isolation) on human body. The presentation scrutinizes the major issues of oral and medical health (Space dentistry and space medicine) based on JBR simulated space mission as well as to discuss space policy for planning the future exploration of space.